In surface mount PCB assembly, components are mounted directly on the PCB surface by automatic SMT machines. This assembly technique is applied in many applications such as Communications, Security, Computer, Medical, Industrial, Automotive electronics and Smart home fields. SMT PCB assembly keeps increasing widely as the advanced electronic technology developing due to its precision assembly and cost-effective advantage.
As an ISO 9001:2008 certified SMT PCB Assembly factory, BGPCBA offers high quality surface mount SMT PCB assembly services with competitive price and fast lead time. With 6 automated PCB assembly production lines, we are capable of assembling low volume PCBA prototype and high volume PCBA orders. We ensure consistent high quality and accurate placement of components with the use of the latest SMT technology. Our surface mount SMT PCB assemblies are known for their high mechanical strength, making them a reliable choice for high-speed circuit and de-coupling applications.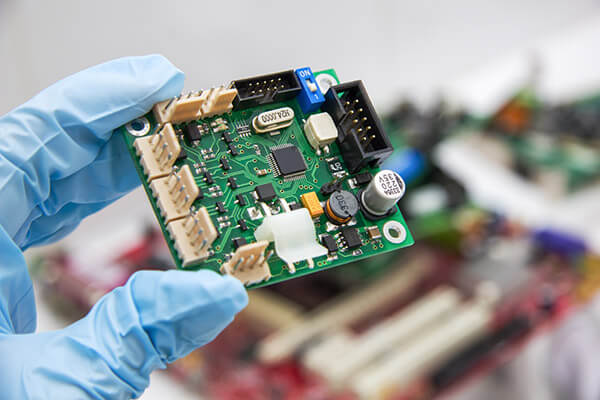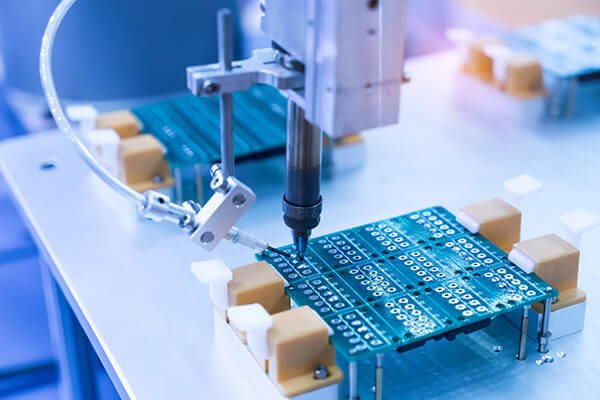 We are equipped with advanced assembly and inspection equipment to support reliable PCB Assembly services. Our highly trained and experienced staffs make sure your PCBA projects completed faster with high quality. STHL Electronics is good at high quality SMT PCB assembly, services include:
Textile inspires and equips people to accelerate sustainable practices in the textile value chain. We focus on minimizing the harmful impacts of the global textile industry and maximizing its positive effects.
X-Ray Inspection
To discover soldering defects like solder paste bridge and cold solder joints of BGA balls, we use X-ray inspection equipment to check components such as BGAs, DFNs and QFNs. The process ensures high-quality solder joints, as there is no direct visual inspection method available for these components.
| | |
| --- | --- |
| SMT | Position accuracy:20 um |
|   | Components size:0.4×0.2mm(01005) —130×79mm,Flip-CHIP,QFP,BGA,POP |
|   | Max. component height::25mm |
|   | Max. PCB size:680×500mm |
|   | Min. PCB size:no limited |
|   | PCB thickness:0.3 to 6mm |
|   | PCB weight:3KG |
| Wave-Solder | Max. PCB width:450mm |
|   | Min. PCB width: no limited |
|   | Component height:Top 120mm/Bot 15mm |
| Sweat-Solder |  Metal type :part, whole, inlay, sidestep |
|   |  Metal material:Copper , Aluminum |
|   |  Surface Finish:plating Au, plating sliver , plating Sn |
|   |  Air bladder rate:less than20% |
|  Press-fit |  Press range:0-50KN |
|   |  Max. PCB size:800X600mm |
|  Testing |  ICT,Probe flying,burn-in,function test,temperature cycling |
Over the years,BGPCBA has obtained highly appreciation and reputation from various industries customers. If you are looking for a reliable PCB assembly factory, please email us at sales@bgpcba.com for details information and an instant quotation.